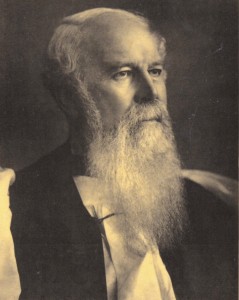 John Charles Ryle was born on the 10th of May 1816 at Macclesfield, England in the family of a wealthy banker. Being a fine athlete and a highly educated man, John had promising career opportunities both in educational and political spheres. However, while hearing Ephesians 2 read in church in 1838, he felt a spiritual awakening and choose a path of ordained ministry.
Ryle was an earnest gospel preacher and teacher, as well as a prolific writer. As noted by another bearded man of God, John Ryle "was a controversial leader taking a strong stand for the truth and against error. His writing, like his the rest of his ministry, was both robustly doctrinal and devotional. He labored to help people know the Truth, and live by it."
John Ryle has left a rich legacy of written works that continue to bless the readers even now. Among the favorites are his Holiness and Practical Religion.