We have just updated our personal favorite OSNOVA publication, the Essential Greek New Testament for the Absolute Beginner.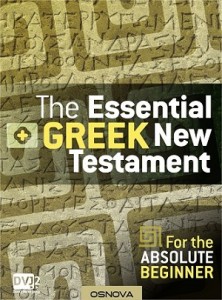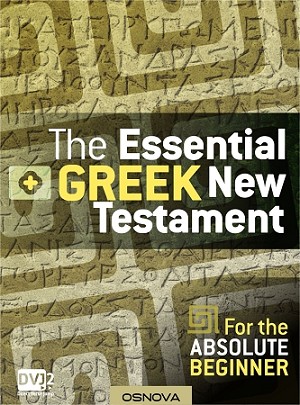 The latest edition of the Essential Greek New Testament for the Absolute Beginner adds a hyperlinked Greek concordance (i.e. the lists of occurrences of all Greek words in the Greek New Testament) to the included Greek Lexicon.  Only a small number of extremely frequent words have a shortened (rather than complete) list of their occurrences.  The concordance will allow you to see the passages in the New Testament where a specific Greek word occurs.

As a reminder, this book represents a new approach to the study of the Biblical Greek by allowing an absolute Greek beginner to start "reading" the Greek New Testament from the first day. As such, it is an indispensable resource for those who would like to get a glimpse of the New Testament in the original. The compilation of resources will also be useful to those who have some knowledge of Biblical Greek.
For a limited time only, we set the price to $4.99. Get your copy today.

THIS VOLUME CONTAINS A NUMBER OF VALUABLE FEATURES:
Parallel Greek-English text for each verse.
Each word in the Greek text is hyperlinked to its grammatical information and then to its entry in the Greek lexicon.
A list of each word form found in the Greek text identifying the grammatical codes for that form and hyperlinked to the explanation of the code and an entry in the included Greek lexicon.
An extensive Greek Lexicon organized by Strong's numbers. The Lexicon can be accessed in a number of ways (e.g. searching for g9 or agape, using the word frequency list, etc.).
A list of over 1,000 most frequent Greek words in the NT and flash cards for the Greek word study. Note that the list of Greek words can be used to navigate the Greek lexicon on devices that do not support the index function (e.g. Kindle Fire).
On some Kindle devices, you can use the Direct Verse Jump to find the passage or word in the Lexicon in seconds.  Even without the DVJ, this publication is extremely useful on all portable devices supporting the Kindle application: Android tablets and phones, iPhones and iPads, Kindle Fire, etc.
If you already bought this publication on Amazon, you can obtain an updated version for free through the "Manage Your Content and Devices" page on Amazon.com.  If you bought this publication directly from us, please contact us for the updated file.